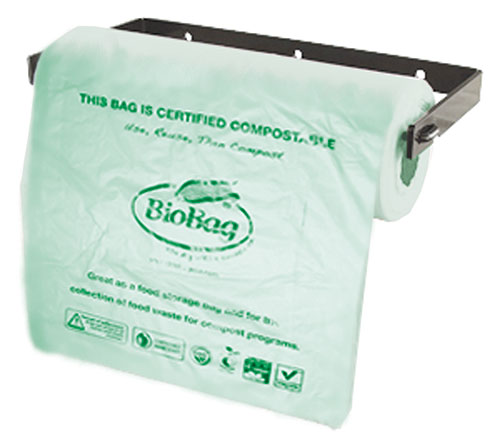 Produce bags are great for any grocery store, natural food store or farmer's market. BioBag Produce Bags bags are also great for food storage.

One feature of the BioBag is that it "breathes" without leaking. This unique benefit allows heat and moisture to evaporate, which keeps fruits and vegetables "fresher" longer.

Bring home fresh produce, store the produce to maintain freshness, use the same bag to line your composting pail and then compost.

We call it "Use, Reuse, Then Compost"

BioBag Produce Bags are easy to open, durable and on rolls that fit standard produce bag holders.
Compostable Produce Bags
Item #PB1117-0.48

BioBag Produce Bag w/o handles
11″ x 17″, 0.48 mil,
3,200 bags per case
Case dimensions: 9"L x 9"W x 11.3"H – 25.1 lbs